Saturday morning started with a BANG! Quite literally.
So, we left the Clarion Hotel in Pembroke – fabulous place – after a very restful night's sleep. Pulled up several metres behind a vehicle towing a trailer at a stop light before rejoining the Trans-Canada when, suddenly, the vehicle started backing up, Peter's leaning on the horn, can't hit reverse quick enough to back out of the way, so…. Bang! A woman, middle-aged but with a ring through her nose, jumped out of the vehicle absolutely mortified that she'd neither seen nor heard us, apologizing over and over. Thankfully, our Durango is a tough old bird, and close inspection revealed not even a scratch, so she and we went on our merry ways. Phew, what a start to the day.
Soon after leaving Pembroke, the Trans-Canada follows the Route des Voyagers! Think, Last of the Mohicans, birch-bark canoes, moccasins, a suit made from freshly cured dear skin, and trappers paddling north on the Ottawa River, and you've unravelled the history of this fabled route. We, of course, were driving rather than paddling, but the road travels for hundreds of kilometres along the river, with the nearly 8,000-square-kilometre Algonquin National Park to the east, so an area of spectacular scenery, trees, lakes, more trees and lakes, even more trees…. You get my drift. Not surprisingly, almost every other vehicle on the road was carrying a canoe on its roof – nowadays aluminum or fiberglass being more common than birch bark.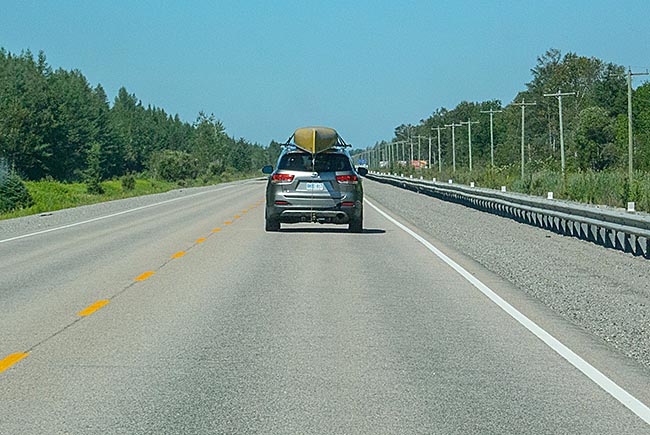 At one point we passed a sign to the Brent Meteorite Crater – a crater in the earth's crust with a 3.8 kilometre diameter caused by…. No prizes for correct guesses – a meterorite striking the earth 453 million years ago during the Ordovician period! However, this information remains unverified by us personally as a visit to the crater involved a 32 kilometre detour from the highway – time and energy we were unprepared to devote to a hole in the ground!
The road to the crater passes Nipissing Lake – a First Nation's name – that would definitely be mispronounced by a Scotsman to bestow an entirely different meaning.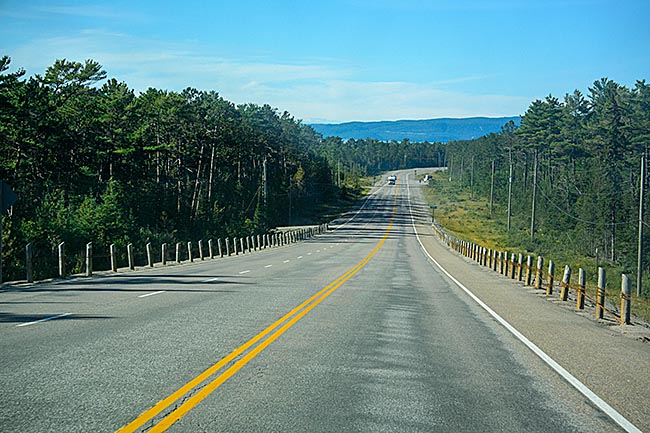 So, onward to Sudbury – a place with its own claim to fame. From some distance, a number of chimneys appeared on the horizon, but no signs to explain their purpose. Several appeared to be standing alongside quite derelict buildings that were, in the past, devoted to smelting nickel and copper. As it happens, with thanks to Wikipedia, the Inco Superstack chimney, with a height of 381 metres (1,250 ft) is the tallest chimney in Canada and the Western hemisphere, and the second tallest freestanding chimney in the world after the GRES-2 Power Station in Kazakhstan. It's also the tallest freestanding structure of any type in Canada, behind the CN Tower in Toronto, and the 40th tallest freestanding structure anywhere in the world. It was located on top of the largest nickel smelting operation in the world at Vale Inco's Copper Cliff processing facility. So, now you know. Sadly, it was decommissioned in 2018 and dismantling is due to start this year.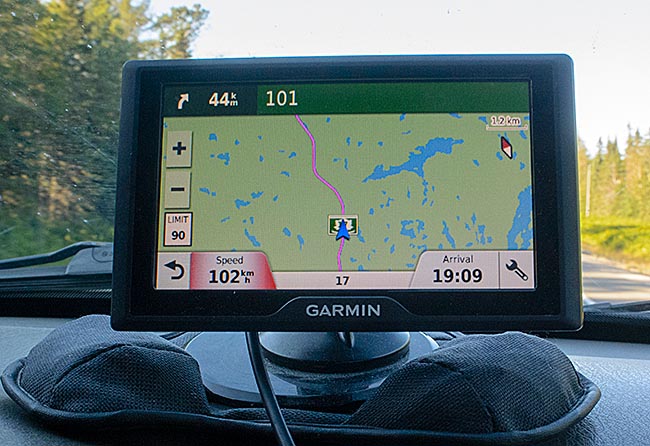 If you had any doubts about this being the land of hunting, shooting and fishing – or as Peter mis-spoke, the land of hootin', shunting' and fishing, which might even be more appropriate – you can fill up with fuel at a gas station and buy a Glock 17 or another weapon of choice at the same time! But, thank goodness we don't have the same gun toting mentality as our neighbours south of the border.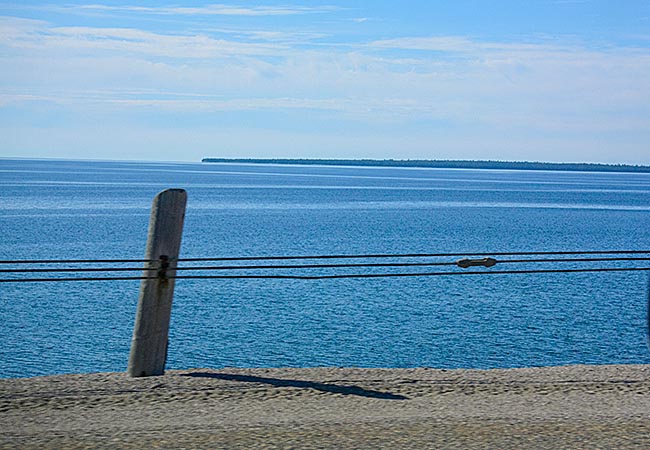 So, Peter wasn't far wrong when he laughingly referred to our Wawa accommodation as the Bates Motel – although the spindly Irish guy who minds reception for his nephew (the motel's owner), was definitely more sweet than psycho. The room, alas, is not one where you'd want to walk on the carpet in your bare feet, despite the strong smell of disinfectant (likely in deference to Covid-19)! The bed seems reasonably comfortable, and there's no doubt we'll crash when our heads hit the lumpy pillows, but what the hell…. We'll wake refreshed, hopefully, and be ready for another long day on the road tomorrow.
Tomorrow night will be spent in Dryden – still in Ontario, if you wondered about the title of this blog. This province along is nearly four times the size of Germany, three times the size of France, although tomorrow will bring us very close to the Manitoba border. From Dryden we're just over 17 hours driving through MB and SK before crossing into Alberta – so the plan is to split that into two days, arriving in Calgary on Tuesday evening – half a day earlier than anticipated.
Onwards and westwards…