WARNING: Any literary ramblings that punctuate our journey south across two borders will – speaking plainly and without guilt or guile – be entirely dependent upon and proportional to the brainpower and/or motivation left unsullied at the end of each passing day….!
Our point of departure: Victoria, BC. We stayed one night at the Days Inn Harbourside – couldn't be better located, with a perfect room overlooking the loading dock for MV Coho, and a fabulously welcoming dog-friendly hotel. So grateful that our friends Sally and Rob met us with a gourmet picnic fit for Royal Ascot – just sorry we weren't able to wear fancy hats while we enjoyed this magnificent repast.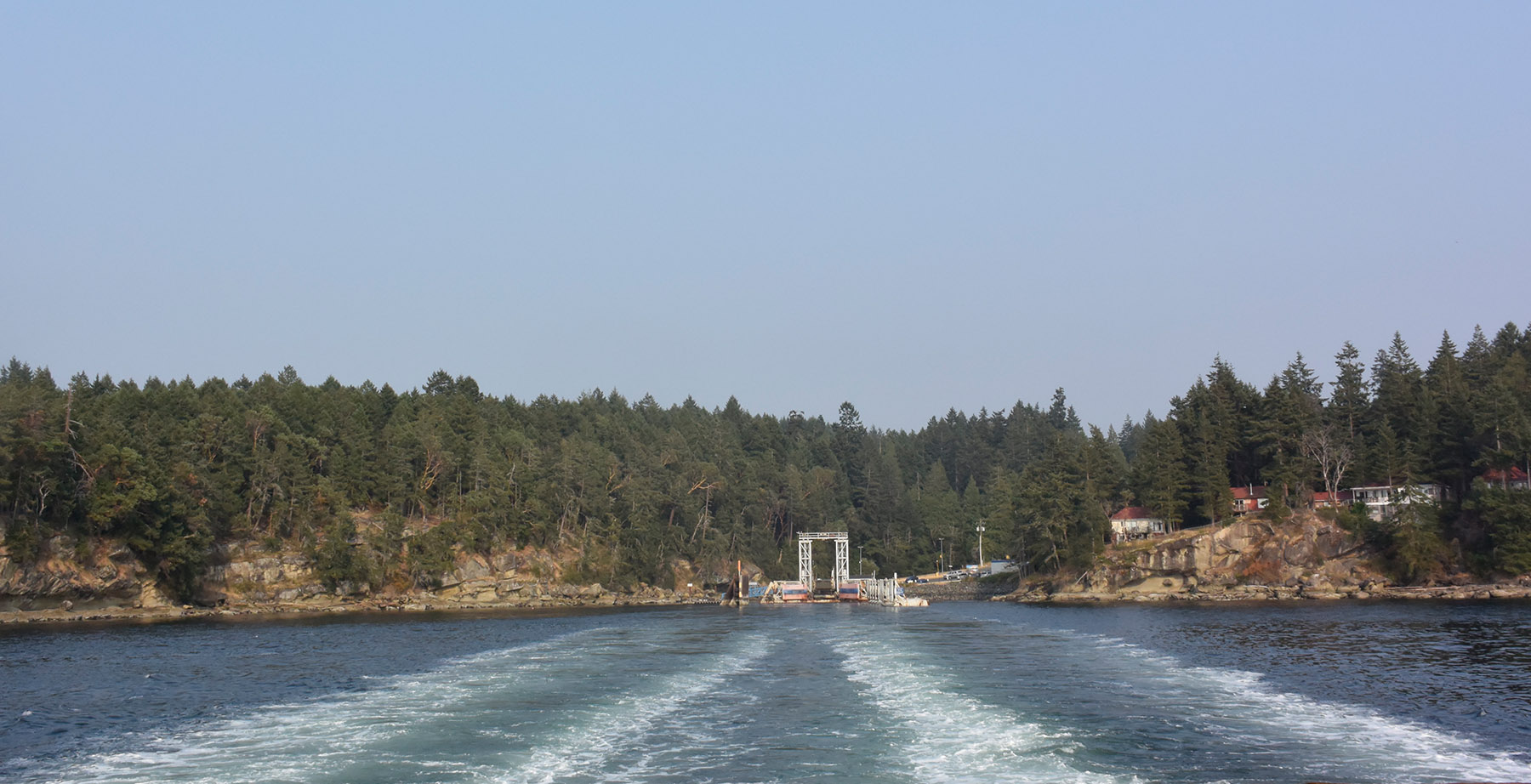 Set the alarm for 4:30 a.m.  Slipped on board the ferry at 6:00 am, after checking in at 5:10 am, only to find a relic of a vessel – little to offer in the way of breakfast (hot nachos, sausage in a bun or muffins with a consume-by date of August 2019), and freezing lounges. Thank goodness the machine coffee was good – and I promise I'll never criticize BC Ferries again. As it happened, having chosen this crossing in order to embrace the jaw-dropping view of the Olympic Peninsula, we were veiled in fog immediately after leaving Victoria, with the journey punctuated by the mandatory blasts of the foghorn every 90 seconds. So, the scenic arrival we'd expected, was sadly non-existent. Que sera!
So, after the unfortunate start to our first day, then navigating and crawling through numerous roadworks around Seattle, the open road as we headed into the Cascades was a welcome sight. Spectacular scenery, albeit marred by a smoke and/or heat haze – and the temperature certainly did rise, hitting 39 degrees C for several hours.
Finally, after a long day, we arrived in Nampa, just north of Boise, Idaho, where we'd booked a room at the Rodeway Inn – and never again will we darken the door of any establishment in this disgraceful chain. Corridor carpets stained with goodness knows what, a fridge that didn't work, a yellowing microwave of indeterminate vintage, but undoubtedly one of the first to come off the kitchen appliance production line, and everything else in the room worn out, faded, dirty or mismatched. Another que sera and a suggestion that everyone includes Rodeway Inns on their 'no-go' list! However, too tired to seek other accommodations so sucked it up and vowed to go upmarket in the coming days.
Over the coming days, we'll be passing through seven US states: Washington, Oregon, Idaho, Utah, a corner of Colorado, New Mexico and Texas. And, I bet there's been a song written about every one of them, at some time or another, usually including a long lost soul with a broken heart.
Googlemaps assures us that it's a journey of around 3,500 miles and 37 hours driving – not allowing for food-and-beverage breaks, pee stops for the dogs (and us), and overnight hotel/motel rooms along the way. Having driven return trips diagonally from BC to Florida, and then across Canada to Toronto (both north and south of the 49th parallel), we're all seasoned travellers, but Mexico will be a new experience in our repertoire of long-distance car journeys. We also have to factor the border bureaucracy between the US and Mexco into the equation – something that Trump seems determined to sour with toxic rhetoric as well as a multi-billion-dollar wall! A final que sera – and until tomorrow, with renewed energy.